Situation sketch around Jewish synagogue
Bendiksstraat anno 2014 in Veendam with inset former buildings on the 'Joodse Steeg' ('Jewish Alley').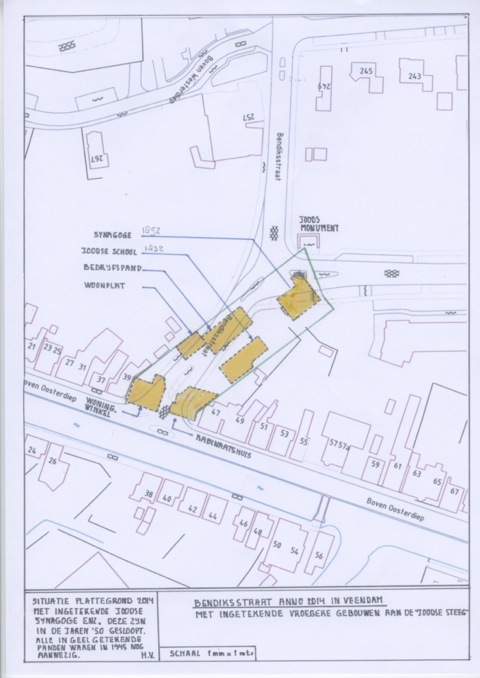 Situation map 2014 with inset Jewish synagogue, the Jewish school, a commercial building and residential flat. These were demolished in the 1950s. All buildings drawn in yellow were still present in 1945.
Scale: 1 millimetre stands to 1 metre.
Drawn by Harm Venema.